Calling all Artists and Crafters looking to take your work to the next level!
March 1, 2016
Do you want to sell in galleries, festivals, wholesale or on-line but don't know where to start? The Crozet Arts and Crafts Festival has joined with Central Virginia SCORE and the McGuffy Art Center to offer a professional development Workshop for Artists, March 29 at 1pm-5pm at the McGuffy Art Center in Charlottesville.
Get solid professional advice focused on the specific business needs of Artists and Handcrafters.
Janice Arone of Barn Swallow Artisan Gallery will share knowledge from her career as a professional pottery Artist, Arts Festival Exhibitor, and Gallery owner. From a discussion of her own creative and business experiences, Janice will cover the unique challenges of running an Arts business and offer advice to those looking to exhibit and sell their creative work. Subjects will include: Determining if your artwork is saleable, setting prices, booth set up, behind the scenes tips for exhibiting at Arts Festivals, balancing creative time with paperwork, and how to network with other Artists.
In addition, professionals in Social Media, Legal Issues, Organization Entities, Business Records and more will provide a complete overview of these subjects. All presenters will be taking questions.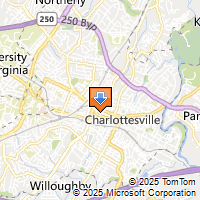 Driving Directions >
The workshop is Tuesday, March 29 from 1pm – 5pm at The McGuffey Art Center, Starnes Classroom, at 201 2nd. Street NW in Charlottesville. There is FREE parking at the First United Methodist Church, 101 E. Jefferson Street after 12:45pm. Seats are limited and the fee is $25. Snacks and drinks provided.
---